Who we are
International Mechanical Services, Inc. (IMS) is a Texas-based contractor specializing in HVAC and Plumbing. IMS offers a complete range of Mechanical services such as HVAC, Piping, Sheet Metal, Plumbing, Gas Pipe install and design assist. On all of our projects our Auto Cad design best college paper writing service team, through coordination will solve many of the coordination design and collision conflicts prior to installation.
Our disciplines include HVAC, Design-Build Services, Plumbing Process Piping and Ventilation Systems, Refrigeration, Thermal Storage and Utilities.
IMS is dedicated to keeping ahead of our industries' advancements in sheet metal fabrication and pipe fitting technology. With over 100 years combined experience, it is our vision to continue to lead the industry by providing a reliable and responsive merit shop which is capable of handling all your HVAC and plumbing needs.
Our Facility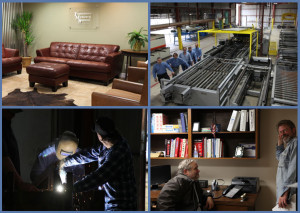 IMS operates out of it's San Antonio headquarters located at 1914 Breeden Ave. Our facility houses many of our in-house systems including:
Corporate Services
Preconstruction Services
Operation Services
Centralized Buying / Purchasing
Safety Operations
IMS is able to keep jobs on schedule and within budget by expanding its warehouses to over 40,000sf. Cutting costs and maximizing our fabrication capabilities in Sheet Metal &Piping Fabrication as well as the Plumbing Shop allows to have ductwork and piping ready when the job calls for it and warehouse equipment products under cover.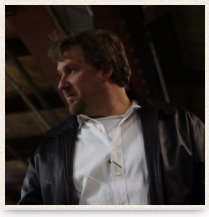 President
Edgar R. Kleck III, better known as Kip, comes from a long history of entrepreneurs who have invested much of their lives and careers in the plumbing and piping industries. It was no surprise to the majority of people in Kip's life when he decided to follow in his fathers footsteps by launching his very own Mechanical & Plumbing Company in 1996. Kip has helped to manage and coordinate numerous projects over the years including deals ranging from $50,000 to 30 million.
Growing up in the industry and starting his own company at a very young age, Kip has experienced the highs and lows of the market in this industry. Kip's vision of a one-stop-shop has come to life. In turn, Kip avoids all the extra mark-ups most contractors charge and completes jobs on-time and within budget.
Kip has both a Plumbing Lic. and Class-A Master Mechanical License with endorsement of environmental air conditioning, commercial refrigeration and process cooling and heating.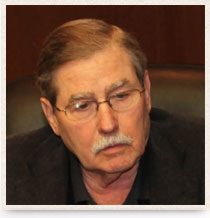 Estimator
With roots in the mechanical services industry dating back to 1933, Eddie has nearly 55 years of experience which he uses to help advance IMS in all phases of mechanical contracting, including HVAC, plumbing, petroleum distribution, industrial piping utilities, fire protection, medical gas, sheet metal, low temperature refrigeration and solar energy. Eddie has grown up in the business and acquired a wide range of knowledge and skills which help make IMS the successful mechanical services it is today.
Eddie attained a Bachelor of Science degree from Trinity University and spent 2 1/2 years studying Mechanical Engineering at the University of Texas. he continues to stay up to date on the newest technologies by attending numerous seminars including York Corporation workshops focusing on various aspects of mechanical contracting including solar energy.
Eddie has a Class-A Mechanical License with endorsement of environmental air conditioning, commercial refrigeration and process cooling and heating.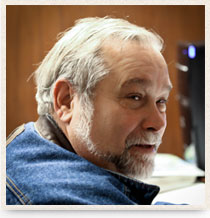 Office Manager
With over 40 years of experience in the mechanical and plumbing industry, most of which was spent managing the office and coordinating projects, Arthur J. Kleck is a great asset to IMS.
Arthur was born and raised in San Antonio and attained a Bachelor's Degree in Business Administration from Trinity University upon his graduation from Jefferson High School.
Arthur has overseen the coordination of plumbing and HVAC projects while also managing insurance, permits and inspections of projects and vehicles.
Like the rest of his family, Arthur has acquired a vast array of knowledge in this industry during his lifetime and continues to help improve the day to day operations.
Administration
FIELD PIPING SUPERINTENDENT – Joshua Morrison
FIELD DUCT SUPERINTENDENT – Albert Saucedo
SHOP DUCT FOREMAN – Roger Rodriguez